Why Kids Play Videogames (And How to Talk to Them About It)
Event Date: 09/22/2021
Event Time: 11:30 AM - 01:00 PM
Event Type: Live Virtual
Total CE Credits: 1.5
Clinical Hours: 1.5

General Admission: $0 CE Cost: $10
This webinar has already ended.
Description
Are video games bad for us? It's the question on everyone's mind, given teenagers' captive attention to video games and the media's tendency to scapegoat them. It's also — if you ask clinical psychologist Alexander Kriss — the wrong question. In this talk, Dr. Kriss will outline what video games are, how they came to carry so much stigma, and how to understand them and their role in our children's lives in a new way. The focus will be on the meaning and value of play, how games can serve as a window into individual psychology, and how parents can productively communicate and set limits with their children.
Speaker & Bio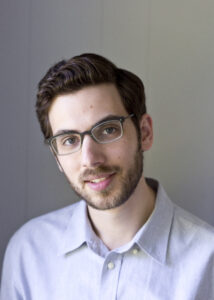 Dr. Alexander Kriss
Alexander Kriss, Ph.D., is a clinical psychologist and author. He received his doctorate from The New School for Social Research and completed internship training at Columbia University Medical Center. In 2015, Dr. Kriss opened a private practice in New York, where he provides psychoanalytic and existential psychotherapy to adolescents and adults dealing with a wide range of issues. He currently serves as an adjunct professor of psychology at the City College of New York and Fordham University, and as a clinical associate at the Safran Center for Psychological Research. His first book, "The Gaming Mind: A New Psychology of Videogames and the Power of Play," was published in the United Kingdom in 2019 and North America in 2020, and is currently being translated for a Japanese edition. Dr. Kriss's work on the intersection of technology and mental health has been featured on NPR and in Salon, Psychology Today, The Daily Dot, Logic, and elsewhere.
Itinerary
Objectives:
- Attendees will develop an understanding of the videogame medium and the major historical factors that led to its stigmatization in mainstream culture
- Attendees will learn a new framework for conceptualizing the psychological impact of games
- Attendees will learn tools for facilitating communication between parents and children about games