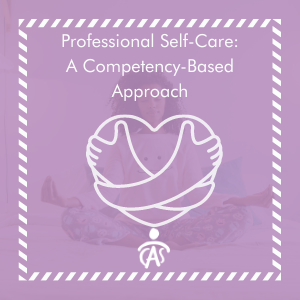 Professional Self Care: A Competency-Based Approach
Event Date: 06/08/2021
Event Time: 11:30 AM - 01:00 PM
Event Type: Live Virtual
Total CE Credits: 1.5

General Admission: $0 CE Cost: $10
This webinar has already ended.
Description
The cumulative effects of chronic work-related stress pervasively affect the well-being of our human service workforce. This can be particularly challenging for those providing services to children and families who are experiencing trauma and other forms of human suffering. Trauma-related care includes a natural risk for providers to experience their own indirect trauma reactions, compassion fatigue, or ultimately professional burnout. As a preventative measure, the ongoing commitment to self-care strategies and resources is essential in maintaining a healthy and resilient professional quality of life.
This interactive workshop provides a holistic approach to cultivating professional resilience through the ongoing practice of self-care. Focusing on three major content areas, stress, empathy, and resilience, a model for self-care utilizing an ecological systems framework with activities across the biological, interpersonal, organizational, familial, peer-related, spiritual, and recreational aspects of the bio-psycho-social self is proposed. Within this model, emphasis will be placed on the role of compassion satisfaction and vicarious resilience as key components to fostering meaningful and rewarding careers for social workers.
Speaker & Bio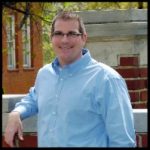 Dr. Jason Newell
Dr. Jason Newell received his B.A. in Psychology from Auburn University, M.S.W., with a concentration in services to children, youth, and families, and a Ph.D. in Social Work from the University of Alabama. Dr. Newell is a licensed independent clinical social worker (LICSW) and a private individual practitioner (PIP) with an endorsement in clinical and social casework. Dr. Newell has been in the fields of social work practice, research, and education for over 20 years. His research and specialty areas include trauma-informed care; self-care and professional resilience, and emotional health and wellness behaviors. Dr. Newell has published his research in the Journal of Trauma Violence and Abuse, Best Practices in Mental Health, International Journal of Psychiatry in Clinical Practice, Journal of Workplace and Behavioral Health, and the Journal of Social Work Education. His book Cultivating Professional Resilience in Direct Practice: A Guide for Human Service Professionals was published by Columbia University Press in 2017.
Itinerary
Objective 1: Participants will conceptualize the self-care process from an ecological systems perspective as a holistic practice with components from various domains of the psycho-social self.
Objective 2: Participants will understand the empathy self-regulation process as it contributes to the cultivation of professional resilience and well-being.
Objective 3: Participants will have a conceptual and operational understanding of professional resilience and other associated terms, including posttraumatic growth, vicarious resilience, and compassion satisfaction.
Objective 4: Participants will understand the practice of self-care as an ethical obligation to providers and to the clients who are the recipients of their services.