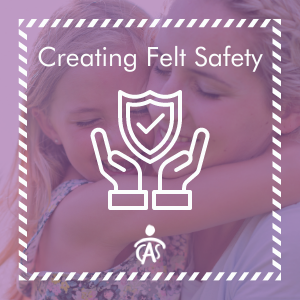 Creating Felt Safety
Event Date: 05/13/2021
Event Time: 11:30 AM - 01:00 PM
Event Type: Live Virtual
Total CE Credits: 1.5
Clinical Hours: 1.5

General Admission: $10 CE Cost: $10
This webinar has already ended.
Description
Time: 11:30 am-1:00pm CST   Are you confused about why your child is still struggling to feel safe and regulated in your safe and loving family? Is your child still demonstrating difficult and challenging behaviors? Creating felt safety is an essential part of parenting a child who has experienced trauma, abuse, neglect, or orphanage care. Simply because a child IS safe doesn't mean he actually FEELS safe. Creating felt safety is crucial if we want to help our children feel more regulated and behave more appropriately. So what is felt-safety and how can we cultivate within our families? This webinar addresses the three places children are looking to determine if they are safe- and it's happening below conscious awareness! This means we can't TELL them they are safe- we have to create environments in which they can FEEL safe.
Speaker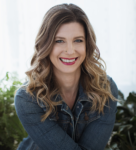 Robyn Gobbel
Speaker's Bio
Robyn Gobbel, LMSW-Clinical, RPT-S loves providing support and education to the helpers, healers, parents, and educators who dedicate their hearts to children and families. After founding and growing the Central Texas Attachment and Trauma Center, Robyn and her family followed their own path for a more playful life and relocated to Grand Rapids, MI. While on clinical sabbatical, Robyn is writing, teaching, and training clinicians and parents, helping them translate complex neuroscience into how they show up for their clients and families through trainings and workshops, as well as in her weekly blogs and on her podcast, Parenting after Trauma.
Itinerary
Together we will look at how parents & caregivers can do the following:
Move their own nervous system into a state of safety- a non-negotiable but very challenging component of felt-safety!!
Adjust the environment to increase felt-safety
Support the child's internal self (is your child hungry? Thirsty? Tired? And why does this matter??)