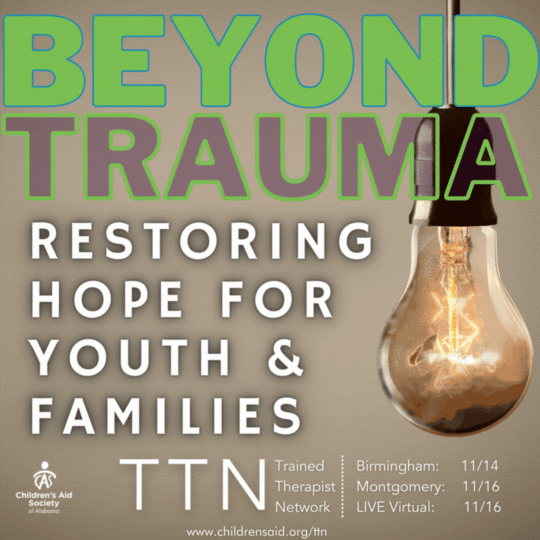 Beyond Trauma: Restoring Hope for Youth and Families (Virtual)
Event Date: 11/16/2023
Event Time: 09:00 AM - 04:30 PM
Event Type: Live Virtual
Total CE Credits: 5.5
Clinical Hours: 5.5

General Admission: $0 CE Cost: $55
You must login to register for this event.
Description
In the wake of 2020, young people everywhere are facing challenges that stem from trauma, fractured family and community bonds, and struggles with impulse control. Gone are the days when simply involving them in activities guaranteed their success. Today, their ability to learn and thrive hinges on their state of mind, which is often clouded by the chaos of the world around them. For those of us working with youth, it can sometimes feel like an uphill battle. It seems like all our youth are "at-risk," and winning their trust can be tough when we can't change their life circumstances or bring them all into our homes.
But there's something that remains steadfast—a spark within each individual that can't be extinguished. Regardless of their backgrounds, this spark is the source of well-being, common sense, intelligence, creativity, and hope. It's the wellspring of resilience, impulse control, and the ability to withstand stress.
Through practical, hands-on activities that participants can apply when working with youth, this presentation will cover:
An accessible exploration of how the mind works and its impact on daily life.
Practical ways to connect more deeply with the youth we serve.
Recognizing the inherent resilience within ourselves and the youth we support.
Understanding how recognizing this innate resilience helps in managing stress, especially in the face of trauma.
Additional Topics Include:
Going Beyond the Grim Statistics of Trauma
Identifying Factors that Influence Stress Reactions After Trauma
Unveiling the Power of the Human Mind
Understanding the Link Between Thoughts and Emotions
Techniques for Emotional Regulation During Stressful Times
Seeing and Cultivating Resilience, Confidence, and Mental Health in Everyone
Tapping into Creative Potential
Nurturing Hope in All Children and the Adults Who Guide Them.
Join us as we welcome Brooke Wheeldon-Reece and Ashley Hunt from Spark Initiative, as they guide us on a journey to empower ourselves and the youth we work with, restoring the hope and well-being that lies within all of us.
Speakers & Bios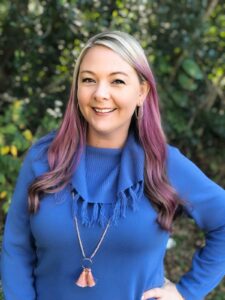 Ashley Hunt
Ashley Hunt is The SPARK Initiative's VP of Programs, Learning, and Development, and Co-Creator of the evidence-based, CASEL SELect, SPARK Mentoring Programs. After seeing her personal relationships transform through an understanding of the mind in 2015, she left her 11-year corporate career to pursue her passion for educating youth. Ashley works in rehabilitation centers, jails, sex-trafficking survivor safe houses, and schools where she teaches youth a deeper understanding of their minds, so they can tap into their unbreakable SPARK. She brings an understanding of the mind to life with her natural ability to connect with the youth she mentors. Ashley lives in Tampa, FL with her husband and two children.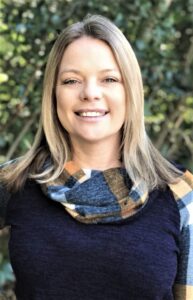 Brooke Wheeldon-Reece
Brooke Wheeldon-Reece, MBA, is the President/CEO of The SPARK Initiative, Inc. - a non-profit organization in Tampa, FL. dedicated to working with at-risk youth, sex trafficking survivors, incarcerated juveniles, veterans, and women. After her brother-in-law's suicide in early 2012, Brooke knew there was more to the mind than she understood. She found her home with The SPARK Initiative after watching her husband come out of a deep depression with seemingly little effort through a simple but profound understanding of the mind. Since 2014, she has led the SPARK Initiative in teaching her community's most vulnerable population how their mind works and how a deeper understanding can be the catalyst to uncovering well-being. She is the creator and co-author of the evidence-based CASEL SELect SPARK Mentoring Programs which are currently being taught in 28 states across the US and in 14 countries around the world. In 2019, after a 2-year process, she and her husband adopted their niece and two nephews through the foster care system, and in 2021 she co-authored 3, peer-reviewed, published journal articles on the efficacy of the SPARK programs and the mental health education in which they are founded. Brooke works daily to advocate for the protection and resilience of child victims of abuse and promote suicide prevention by reaching young people's minds and teaching them about their unbreakable SPARK inside. Brooke lives in Tampa, FL with her husband of 18 years and their 5 children.
Itinerary
8:30-9:00        Check-in
9:00-9:10         Welcome and Introductions
9:10-10:30       Part 1: Going Beyond the Trauma Statistics
Risk and Protective Factors Related to Stress Reactions after Traum
Understanding Thought Feeling Connection
Increasing Emotional Regulation in Times of Trauma and Stress Reactions
10:30-10:45     Break
10:45-11:45     Part 2: Understanding and Seeing Resilience
Resilience, Confidence, and Mental Health that reside in everyone.
Finding Your SPARK
11:45-1:15       Lunch on your own
1:15-2:45         Part 3: The True Power of the Mind: Perception vs. Reality
State of Mind-Obstacle Course of Thought
Separate Realities- Food for Thought
2:45-3:00         Break
3:00-4:15         Part 4: Restoring Hope
Built-In Design for Success/Insight-Based Learning
What does wonder have to do with hope?
Stress Resistance & Resilience
4:15-4:30         Wrap up, announcements, door prizes, etc.