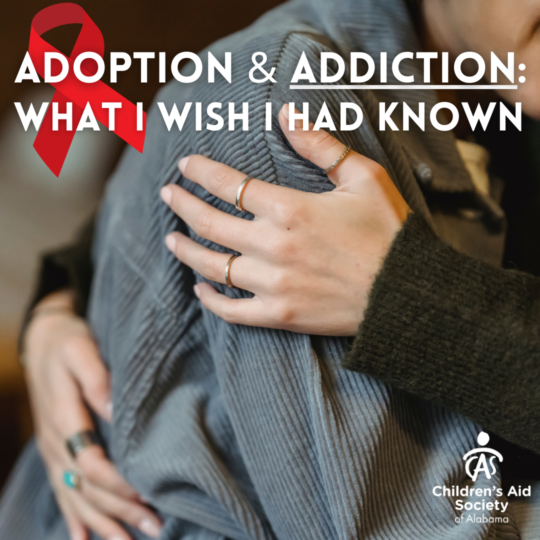 Adoption and Addiction: What I Wish I Had Known
Event Date: 10/17/2023
Event Time: 11:30 AM - 01:00 PM
Event Type: Live Virtual
Total CE Credits: 1.5
Clinical Hours: 1.5

General Admission: $0 CE Cost: $10
You must login to register for this event.
Description
What does adoption have to do with addiction? Well, 43% more adopted people have a substance use disorder in their lifetime compared to their non-adopted peers. That is a huge number! If Beth had known that when she adopted her son, she believes she would have been much more alert and prepared when he hit adolescence. As it was, she was blindsided by his substance use and didn't realize he was involved with drugs until he was strongly addicted. In this workshop, Beth will share her family's struggle with addiction, which started 5+ years ago; how her son's drug usage numbs his primal wound; and how she and her son have kept a positive relationship through it all.
Objectives:
1. Come to a greater understanding as to why adoption is a root cause of addiction for some adoptees.
2. Get a brief overview of the CRAFT and Invitation to Change models as scientifically proven methods for helping our loved ones get into treatment sooner than the "tough love" approach.
3. Learn practical skills that adoptive parents and loved ones can employ to help mitigate addiction's effects on adopted children.
Speaker & Bio
Beth Syverson
Beth Syverson, an adoptive mom, has been on a challenging journey alongside her 19-year-old son Joey, who has been grappling with addiction and mental health issues for years. Her own struggles with addiction, albeit different substances, have fostered empathy towards her son's battles. While she focuses on her personal growth and healing, she remains a steadfast support for Joey as he navigates his recovery. In August 2021, Beth and Joey launched a podcast called Unraveling Adoption, aiming to help other families better understand adoption, addiction, and trauma. Although Joey relapsed six weeks into the podcast, he encouraged Beth to continue the vital work, even suggesting an episode on relapse. Additionally, Beth initiated APtitude, a free support group aiding adoptive parents in facing the challenges of adoption. And she is a certified coach specializing in helping parents with adopted and/or addicted teens or young adults. Through her podcast, coaching, speaking, and adoptee-focused events, Beth strives to destigmatize addiction and mental illness, raise awareness about adoption trauma, and guide adoptive families toward their own paths of healing. Beth resides in Southern California with her wife Jan, two dogs, and four horses.