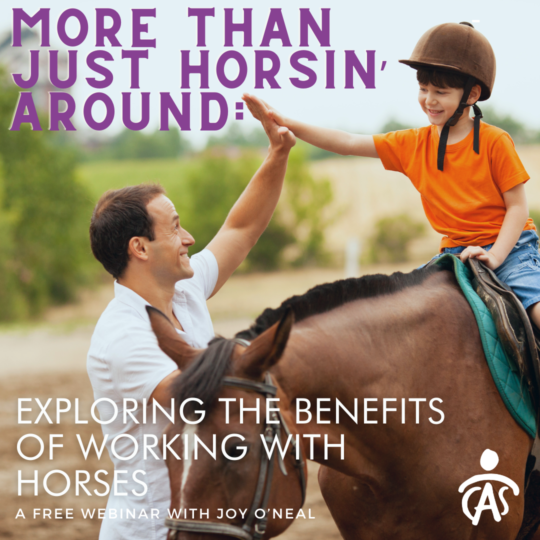 More than Just Horsin' Around: Exploring the Benefits of Working with Horses
Event Date: 03/16/2023
Event Time: 11:30 AM - 01:00 PM
Event Type: Live Virtual
Total CE Credits: 1.5

General Admission: $0 CE Cost: $10
This webinar has already ended.
Description
This webinar will explore the benefits of working with horses for children and adults with disabilities and other special circumstances, as well as how to find and identify quality programs.
Objectives:
1. Review Correct Terminology for Equine-Assisted Services.
2. Explore the various benefits of horseback riding as well as other methods of working with horses.
3. Discuss how parents and providers can identify quality programs to best meet the needs of children and families.
Speaker & Bio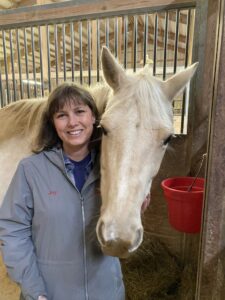 Joy O'Neal
Joy O'Neal and her family founded The Red Barn in 2012 and it has since grown to be the largest agency in Alabama providing equine-assisted services to children and adults with disabilities. In 2012, Joy received a Master's in Public Administration, with a specialty in Nonprofit Management from the University of Alabama in Birmingham and was selected as the Outstanding MPA student of her graduating class. She is a certified consultant for The Standards of Excellence Institute and has equine-related certifications from CHA, OK Corral, Natural Lifemanship, and New Trails Learning. The Red Barn was the 2013 Leeds Nonprofit of the Year, 2015 Birmingham Business Alliance Nonprofit of the Year, 2016 Family Choice Winner for Services to Children with Disabilities, and 2016 and 2017 Top 25 UAB Alumni-led organizations. The Red Barn has held PATH Premiere Accredited Status since 2013. Joy was presented the John Herbert Phillips Award for humane education in 2012, selected to receive the 2016 UAB Alumni Service Award, became a WomenHeart Champion in 2018, and was inducted into the MPA Hall of Fame in 2021.